Ostri, so-called "Salianka", is a traditional Tbilisian dish. Its name comes from a Russian meal called "сорнa солнка", however except for beef, it has nothing in common with Ostri. It's closer to Beef Stroganoff with this recipe.
Soft beef – 1.5 kg
Salt – 25 g
Garlic – 25 g
Black pepper – 15 g
Spices – 35 g
Tomato paste – 100 g
Herbs – 10 g
Green pepper – 10 g
White onion – 400 g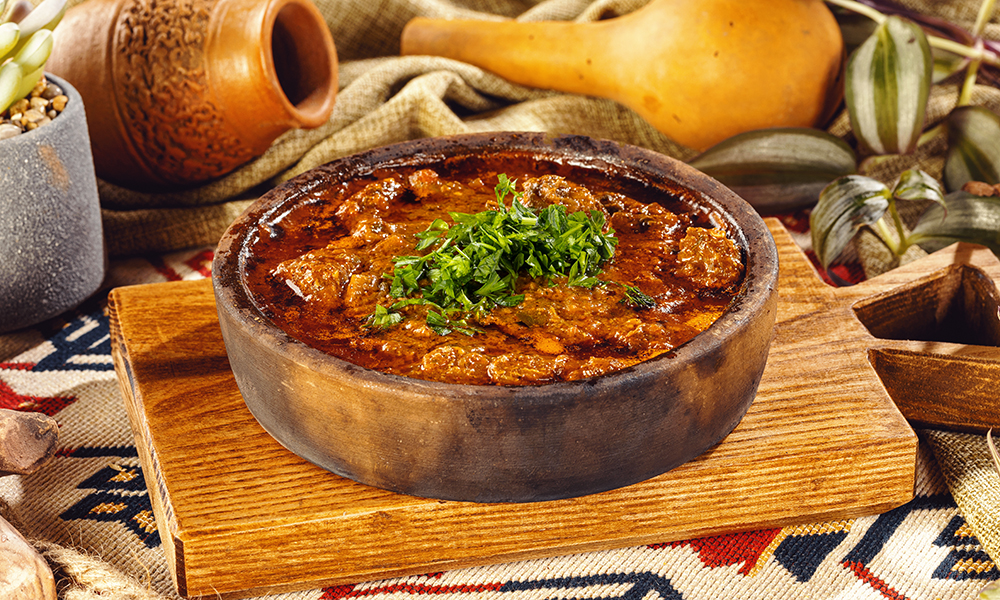 Slice the beef into cubes, place them in the saucepan, and drizzle with oil; in a separate pan, melt a little butter and cook the minced onion and green pepper together; when the mixture begins to brown, continuously pour the beef broth. Before the meat is nearly done,
add the tomato paste, let it sit for a few minutes, and then add the minced coriander. Combine parsley, celery, salt, pepper, Utskho seasoning, and smashed garlic. When the meat is fully cooked, remove it from the heat and stir in the dried coriander.