Chakapuli is a staple dish that enhances the beauty of Easter. This dish originates in eastern Georgia and has quickly become an inseparable part of our national cuisine. This might be explained by looking at the components in Chakapuli and their meanings: lamb, which is a symbol of Jesus Christ, tarragon and other herbs, which are symbols of eternal renewing, and wine, which is the main symbol of the Eucharist, the most important ritual.
It's worth noting that lamb has been replaced by beef in the restaurant industry.
Beef – 1 kilogram
Butter – 100-150 grams
Crumpled garlic – 60-70 grams
Parsley – 400 grams
Coriander – 400 grams
Dill – 200 grams
Green onion – 800-900 grams
Watercress – 200 grams
Tarragon – 800 grams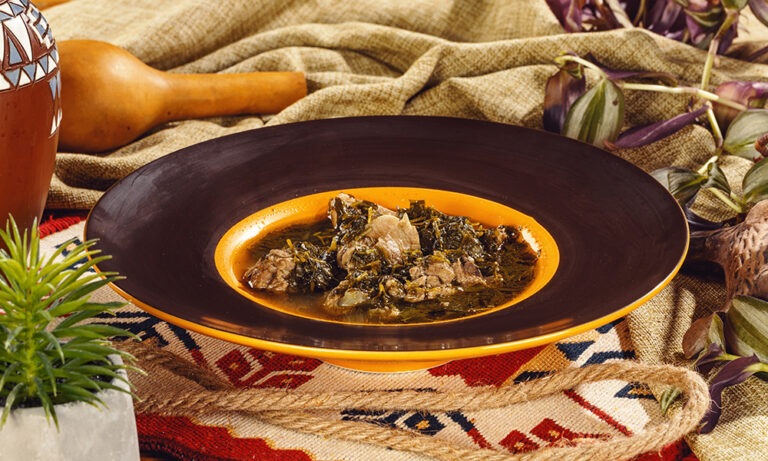 Place the beef in the stock pan, diced thickly. Green peppers, parsley, coriander, tarragon, dill, green onion, and 300 grams or 500 grams of green Tkemali (conserved). Then add 100 g butter, 1-liter white wine, 0.5-liter water, 60-70 g crumbled garlic, and salt. Cover the stock pan and place it over medium heat.