Beans – 500 g
Onions – 2-3
Garlic – 3-4 cloves
Bay leaves – 1-2
Salt
Vinegar
Leek – 2-3
Parsley, coriander, basil, celery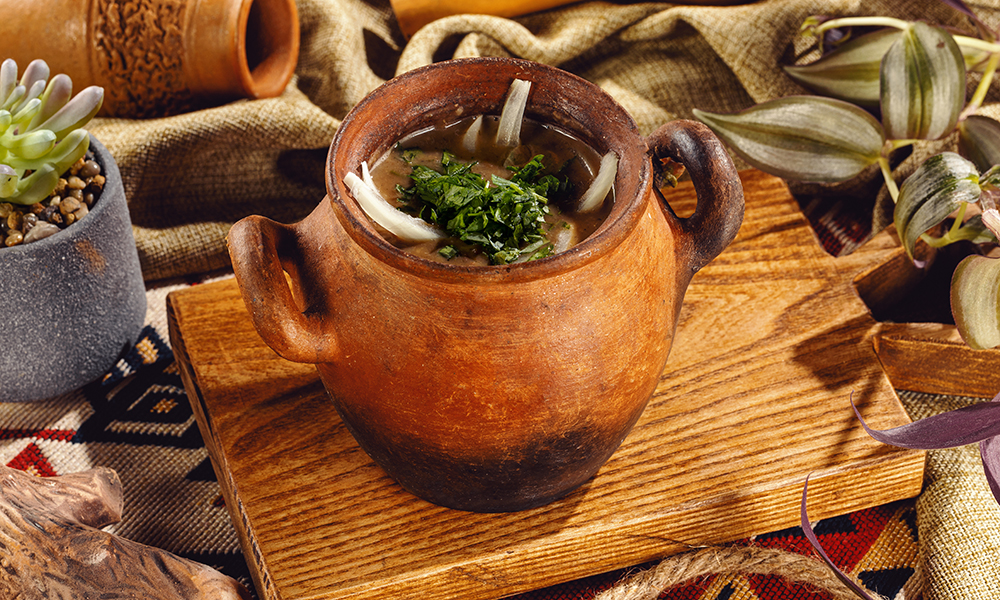 Place the beans in cold water overnight, drain the water in the morning, pour more cold water on top, and place it over the burner to cook. If the water has evaporated, fill it with cold (not hot) water. Add basil, celery, garlic, pepper, and bay leaf once the beans are
partially cooked. When the beans are fully cooked, add the parsley, coriander, savory, and basil, and mash everything together with a wooden spoon. If desired, add 1 tablespoon of pressed walnuts along with the vinegar and salt.
This type of Lobio pairs well with Mchadi and pickles.