Shkmeruli is a traditional Rachuli dish named after the beautiful village of Racha – Shkmeri. The dish's creation story simple: a hostess had unexpected guests and didn't have walnuts to prepare "bazhe," so she soaked freshly fried chicken in milk and seasoned it with garlic and salt.
800-900 grams of chicken
Garlic – 70 grams
Sour cream – 70 grams
Salt – 25 grams
Butter – 50 grams
Sunflower oil – 100 grams
Black pepper – 10 grams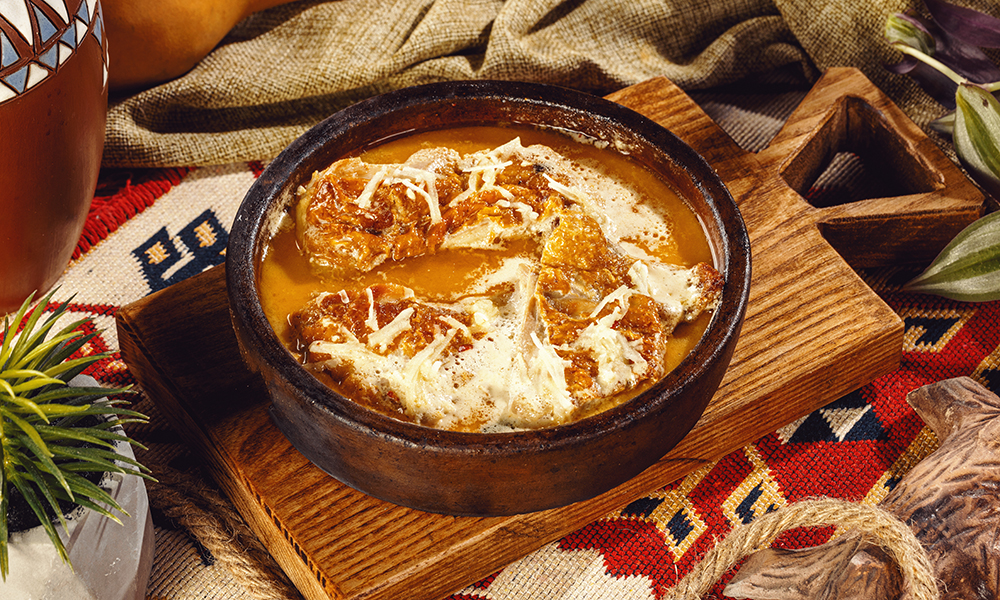 To begin, gut and clean the chicken, then cut it lengthwise and place it in a well-oiled frying pan over medium heat. After the chicken has finished cooking, remove it from the pan and add butter, salt, pepper, and garlic. Prepare this paste for around 4-5 minutes at a low temperature. Add 150 grams of water to boil, ideally chicken broth, for 2-3 minutes. After that, stir in the sour cream and add the chicken pieces. Allow it to boil for another 2 minutes.